The cryptocurrency market took losses this Tuesday when a wave of selling hit cryptocurrency prices, Bitcoin fell as much as 19%, all on the eve of the Bitcoin law taking effect. The initial purchase of 200 BTC was valued at around $10.4 million.
However, this didn't seem to have worried the Salvadoran President Nayib Bukele who immediately confirmed via twitter that his government bought 150 BTC during the selloff.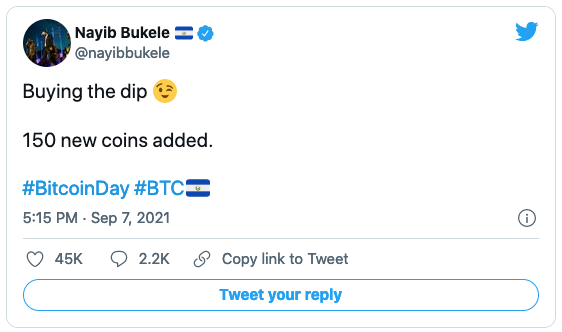 Bukele also said the "discount is ending" for Bitcoin. He also thanked the International Monetary Fund, for helping his country "save a million in printed paper" on his government's Bitcoin purchase. This is because IMF had taken a negative stance in recent weeks on the introduction of Bitcoin in El Salvador, so its various warnings about El Salvador's initiative may have contributed to Bitcoin's recent collapse.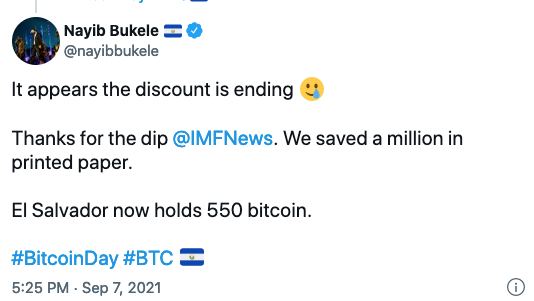 We can say that El Salvador made history this Tuesday by becoming the first sovereign government to use bitcoin as legal tender , paving the way for residents and businesses across the nation to accept it as payment.