Swiss fund manager Compass Financial Technologies has launched an index for 10 decentralized finance (DeFi) tokens dubbed the "Compass Crypto Basket Fundamental DeFi Index" (CCBFDEFI). The company founded in 2017 offers indices and services tailored to crypto, commodities, multi-asset and real estate. Compass Financial Technologies' indices have approximately $5 billion in assets and are tracked by ETPs across Europe.
The index went live on Feb. 22 and is the first institutional product of its kind that determines weightings by tracking token liquidity and revenue generated by DeFi (decentralized finance) protocols through on-chain data. The maximum weighting for any given token is capped at 35% and the asset group is selected each month. The company has listed more than 20 approved tokens that can be used as index components each month. The largest allocation is Uniswap (UNI), with a weight of about 33%. Aave (AAVE), SushiSwap (SUSHI) and Loopring (LRC) each exceed 10%.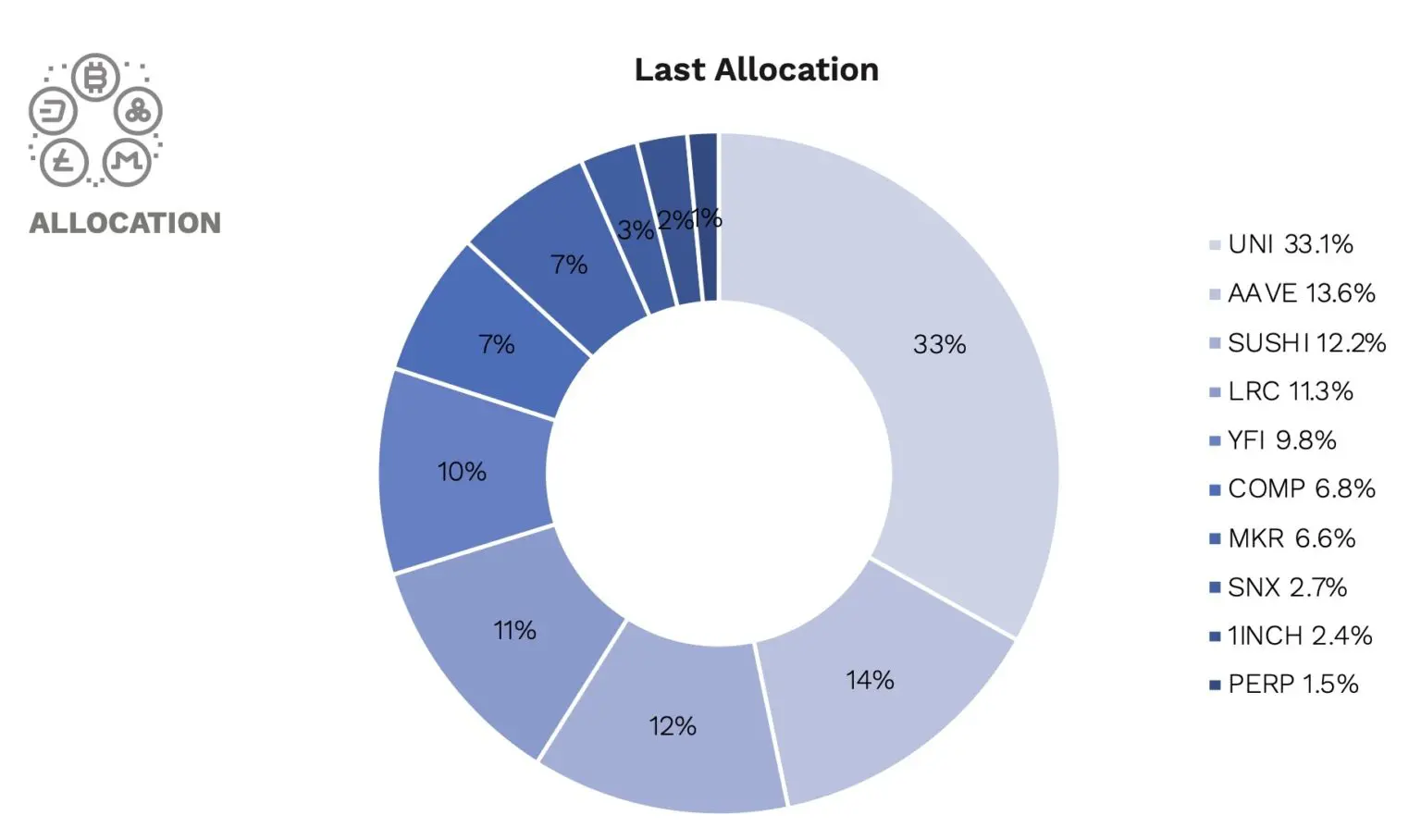 The CCBFDEFI Complies with the EU Benchmark Regulation (EU BMR) and can be used under a license agreement by issuers in any country, subject to local regulations. The index is live on the company's website along with Bloomberg and Refinitiv. Compass Financial Technologies partnered with CoinShares in 2020 to launch the first physical participation ETP in Europe and the launch of CoinShares Gold and Cryptoassets Index (CGCI)-a multi-asset class gold-bitcoin index.
Guillaume Le Fur, CEO of Compass, commented:
"Appetite for digital asset exposure through institutional quality solutions is growing significantly. Incorporating fundamental metrics in index creation offers investors the possibility to allocate in the most efficient DeFi tokens based on rational economic indicators."